Nigeria successfully defended her title as the best Scrabble playing nation at the 2nd edition of WESPAC (World English Language Scrabble Players Association Championship) tournament held from the 6th to 12th of November 2017 in Nairobi, Kenya. The championship tournament featured 119 players from 30 countries who played 32 round-robin games each at the end of which two finalists emerged. At the first edition of WESPAC held in 2015 in Perth, Australia, Nigeria's Jighere Wellington emerged world champion. This edition also produced a superlative performance from another Nigerian, Mr Moses Peter, a top Scrabble player and captain of our team.
The finalist
Moses Peter finished the 32 games in second (2nd) place with 22 wins +1762 behind Akshay Bhandarkar of Bahrain who had 23 wins and +1082 spread. The two players played a best-of-7 finals where Moses Peter gallantly lost 3-4.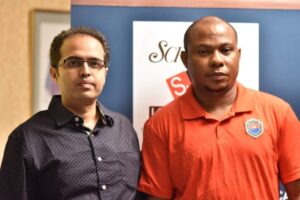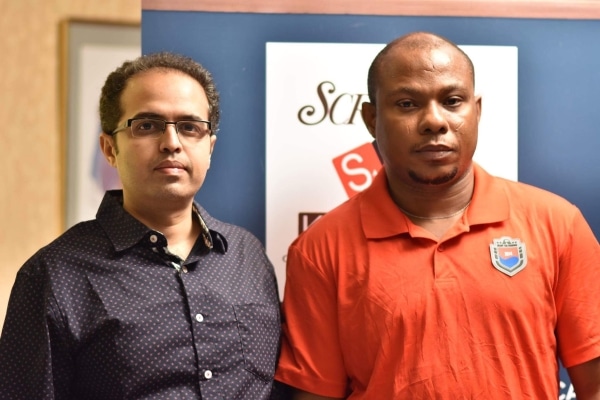 Bhandarkar won the 1st and 3rd games. Moses Peter made sure he was not left behind by winning the 2nd and 4th games. He then pulled ahead with a 3rd win in the 5th game. Bhandarkar then needed to win the last 2 games for the title which he did. For his efforts, Bhandarkar went home with $7,000 and a trophy while Peter got $6,000 and a trophy. In third place was Nigel Richards of New Zealand, arguably the best player on the planet whom Peter had to defeat in round 32 to qualify for the finals.
Strongest Scrabble Playing Nation
Overall, our representatives were expected to put up a formidable challenge at the tournament and they did not disappoint. 2016 champion Wellington Jighere with 21 wins +1181 spread, finished strongly in fourth place while Olaiya Kabir (6th), Eta Karo (9th) and Dennis Ikekeregor (13th) also rallied to ensure Nigeria dominated the top 15 places. Worthy of note also in 11th position was former African champion, Nigeria's Femi Awowade who represented England at the championship. With the team performance, Nigeria retained her title as WESPAC Best Scrabble Playing Nation.
Team Nigeria in no particular order (position after 32 rounds in brackets)
Moses Peter  (2nd) - qualified for final
Dennis Ikekeregor (13th)
 Eta Karo (9th)
Wellington Jighere  (4th)
 Dipo Akanbi (72nd)
Nsikak Etim  (31st)
Olaiya Kabir (6th)
Olatunde Oduwole (28th)
Tuoyo Mayuku (64th)
Ben Quickpen (44th)
Ojior Oshikena (56th)
Curtis John (22nd)
Dayo Tayo (57th)
Mpakaboari Jack (60th)
Photos used courtesy of the 2017 WESPAC event website and various sources online.